90 Percent Of Independent Concert Venues May Close Forever Due To Coronavirus Pandemic
The concert industry was hit hard because of the pandemic and now even more trouble is coming their way.
Many independent concert venues across the world may be shutting down forever…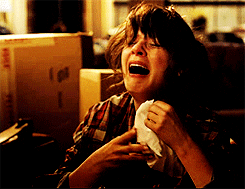 According to a new survey conducted by the National Independent Venue Association, 90 percent of owners might shut down its venues forever if they cannot reopen in the upcoming months.
The purpose of the survey was to bring attention to the government about local venues that have absolutely zero revenue, high overhead and no clear time frame for reopening.
Hoping that local venues survive and get through this!
We've had plenty of memories at places like Bottom of the Hill & Rickshaw Stop in San Francisco and more.
What local independent music venue(s) in the Bay Area would you hate to see close its doors for good?
More about:
---