Company Shows Off Futurist Protective Suit Design For Attending Concerts
Live shows could be a safe experience again someday.
But for now, we will probably have to take extra precautions.
We may even have to start wearing protective suits to see a concert!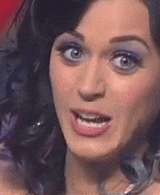 The Production Club, a California firm, shows off their futuristic protective suit called, "The Micrashell."
Miguel Riseuno, head of inventions at the Production Club explains what makes the suit safe,
"Micrashell is a solution for bringing people together safely. It's a half suit that kind of takes your safety and your security in terms of being close to airborne particles of viruses to the next level."
The suit also features a helmet and comes with its own filtration system and LED accent lights.
Currently, there is only a prototype of the Micrashell and no news on the price it will be.
Would you wear this Hazmat type suit to attend a concert?
More about:
---