Disney+ Will Be Developing A "Hocus Pocus" Sequel
October 24, 2019 7:19AM PDT
Beloved Halloween film "Hocus Pocus" will be getting a sequel thanks to Disney+.
According to reports, "Hocus Pocus 2" is currently in development at Disney+ with Workaholics writer, Jen D' Angelo who will be writing the script for the sequel.
Hocus Pocus was released back in 1993 starring Bette Midler, Sarah Jessica Parker and Kathy Najimy as the Sanderson sisters who were witches resurrected on Halloween night.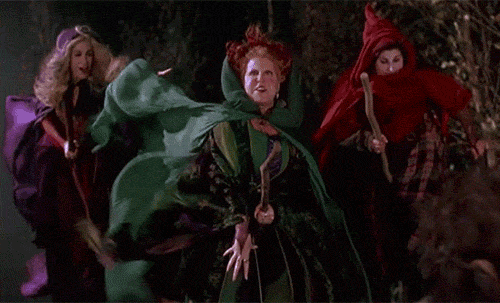 It didn't do too well at the box office when it was out in theaters, but it ended up gaining a massive cult following after numerous re-runs.
The original stars of the film have nothing to do with the sequel project at the moment, but Disney would like to see them involved.
There's not much information yet on the plot either, but it's safe to say that the sequel for the film is officially in the works.
We absolutely love this film, but we're not sure if a sequel is really necessary…
More about:
---