Disney Will Re-Theme Splash Mountain Ride To 'The Princess & The Frog'
Disney has decided to take action and re-invent one of it's popular rides.
Splash Mountain in Disneyland & Disney World will be getting a MAJOR makeover.
The ride will now be re-themed to "The Princess and the Frog."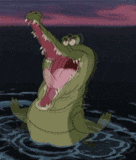 Splash Mountain was originally based on the film, Song of the South which was released back in 1946.
It was a controversial film set on a Southern plantation after the Civil War that many viewers say glorified plantation slavery and included Black stereotypes.
Although numerous petitions have been going around to re-theme the ride, Disney says they've been working on the design since last year.
Are you excited for the new Splash Mountain redesign? 
More about:
---