Doja Cat Says She Is Done Making Pop Music
April 10, 2023 6:15AM PDT
Source: YouTube
Doja Cat announced she's swerving out of her pop music lane to prove critics wrong.
The multi-talented star's chameleon-like look isn't the only thing she's switching up. She took to Twitter to reveal details about her next album, 'Hellmouth', and while doing so, she also revealed some big news.
Doja tweeted, "No more pop…I also agree with everyone who said the majority of my rap verses are mid and corny. I know they are. I wasnt trying to prove anything I just enjoy making music but I'm getting tired of hearing yall say that i can't so I will." 
Fans can expect to hear a mixture of hip-hop with R&B. "I just go straight to R&B if I'm alone," she says, adding she'll be going "harder into that." She also revealed that the album has "very many" cuss words and will be 10 tracks with 5 bonus songs.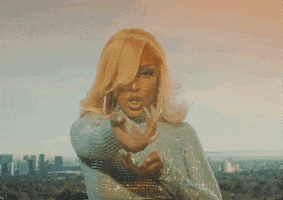 More about:
---