Dunkaroos Are Making A Comeback This Summer
February 4, 2020 8:48AM PST
90's kids rejoice!
Dunkaroos are making a come back!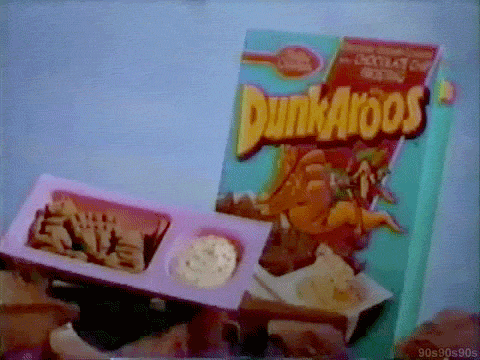 The snack first surfaced in 1992 and was later discounted sometime in 2012.
General Mills announced in a blog post that the snack will be relaunched with the classic vanilla cookie, vanilla frosting and rainbow sprinkles.
https://www.instagram.com/p/B7uE-b_H-wU/?utm_source=ig_embed
President of snacks at General Mills shared,
"We're thrilled to relaunch Dunkaroos in the U.S after years of it only being available in Canada. For those who grew up in the '90s, the original cookie-frosting combo represents the taste, color and fun of being a kid during that decade. We know there's a lot of love for Dunkaroos, and fans everywhere have been asking for it. We're excited to help '90s kids relive all the best parts of childhood."
Dunkaroos will be at select retailers during the summer of 2020.
What was your favorite snack growing up?
More about:
---