Halsey Pays Off Fan's Speeding Ticket
Halsey's fans go hard. One of them was rocking out to her new song, "Nightmare" while driving and got a speeding ticket for doing so.
The fan tweeted out that she was going 90 mph at a 70 mph zone and admitted to speeding because she was bangin' out to Halsey's new hot track.
Halsey later saw the tweet and asked the fan what her Venmo account was and little did we see, the fan on Twitter, francesca tweeted out that Halsey gave her $250.00 through Venmo to cover the parking ticket. Halsey left the little note that said, "Drive SAFELY!!!!! ❤️❤️❤️"
https://twitter.com/_fran_cesca/status/1130881078653267968
Halsey may call herself a nightmare, but we think she's a total angel for doing this.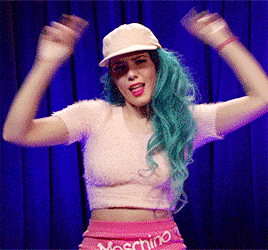 More about:
---