Happy Birthday, Taylor!
December 13, 2022 6:27AM PST
Today marks the day when Taylor Swift made her entrance into the world in West Reading, Pennsylvania. 
The songwriting prodigy has been named by Rolling Stone as possibly "the last true rock star on the planet" during their recent ranking of her 229 song catalog from worst to first.
Rolling Stone's list was topped by Swift's song "All Too Well" from her 2012 album "Red." During its first streaming day, "Midnights" accrued 186 million streams in October.
Busting on the scene with her hit song, "Tim McGraw," at the age of 16, Swift and her family left their Christmas tree farm and headed to Nashville to start Taylor's career, and she has never looked back. Taylor is 33.
HAPPY BIRTHDAY TAYLOR!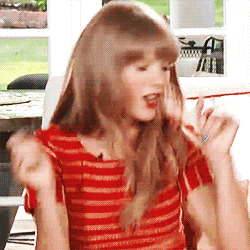 What has been the most memorable moment from Taylor's career?
More about:
---