Here's a List of Heart Shaped Foods You Can Get For Your Partner or Yourself This Valentine's Day
February 3, 2019 6:53AM PST
Happy February! We're just a few weeks away from Valentine's Day and around this time, many places are selling special heart shaped foods at their stores.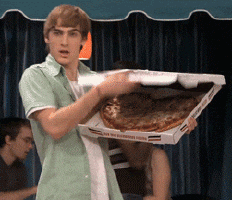 Here's a list of popular food chains that are selling heart shaped things to celebrate Valentine's Day!
Cinnabon Heart Shaped Cinnapacks
Chick-Fil-A's Heart Shaped Nugget Box
Auntie Anne's Heart Shaped Pretzels
California Pizza Kitchen Heart Shaped Pizzas
Krispy Kreme Conversation Hearts
If none of these suit your fancy, you also can never go wrong with classic heart shaped chocolates!
More about:
---