John Krasinski Hosts Epic Virtual Prom Featuring The Jonas Brothers, Billie Eilish, Rainn Wilson & More
April 20, 2020 5:52AM PDT
During this Coronavirus Pandemic, there have been a few good things happening.
One of those things being John Kransinski starting his new YouTube channel called, "Some Good News" where he shares good things happening around the world.
During John's latest episode, he threw a virtual prom for teenagers who were going to miss theirs this year.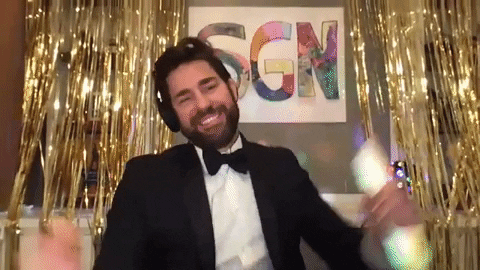 A few of the guests included, The Jonas Brothers, Billie Eilish alongside her brother FINNEAS and John's Office co-star, Rainn Wilson! Chance The Rapper also made an appearance during the stream.
If you missed the virtual live prom experience, don't you worry. You can still get dressed in your prom-fits at home and re-live the party since John uploaded the video onto his YouTube channel.
Party on!
https://twitter.com/somegoodnews/status/1251908331230261248?ref_src=twsrc%5Etfw%7Ctwcamp%5Etweetembed&ref_url=https%3A%2F%2Fwww.buzzfeed.com%2Ftatianatenreyrowhitlock%2Fjohn-krasinski-threw-a-virtual-prom
More about:
---