Justin Bieber Teamed Up With Ariana Grande at Coachella and Teased A New Album
April 22, 2019 7:04AM PDT
Ariana Grande has been bringing a few guests to join her during headlining sets at Coachella. Last week she brought out *NSYNC, and the second weekend of Coachella, she brought out Justin Bieber.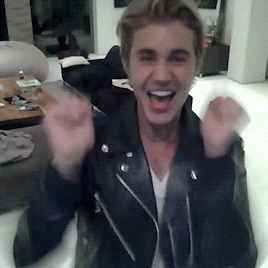 Just near the end of her set, the Biebs joined her singing his track, "Sorry." You can find a clip of the performance below:
https://www.instagram.com/p/BwjGoiYhzc_/?utm_source=ig_embed
Bieber mentioned to the crowd that he hasn't performed in about two years and that he'll be out with a new album soon.
"I haven't been on stage in like two years. I came out here I had no idea I was going to be on stage tonight. "So anyways this is my first time on stage in two years. I had to get my groove back, my swag back. By the way, album coming soon."
We're so ready for a new Bieber album!
Are you excited to hear a new album from Justin Bieber?
---