New 'Clueless' Series Reboot Will Focus On Dionne
August 17, 2020 6:29AM PDT
Last year, there were a few rumors going around that "Clueless" was going to be turning into a television series with a "mystery twist."
That twist? In the show, queen bee, Cher, disappears and it's up to Dionne to find out what happened with her.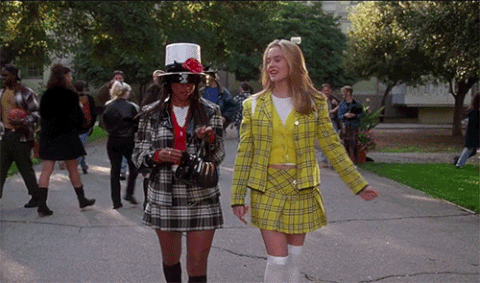 The show has made an appearance on NBC's new streaming service, Peacock.
No premiere date has been announced yet, but there is an interesting plot description of what exactly the show is going to be about,
"A baby pink and bisexual blue-tinted, tiny sun-glasses wearing, oat milk latte and Adderall-fueled look at what happens when queen bee Cher disappears and her lifelong No. 2 Dionne steps into Cher's vacant Air Jordans. How does Dionne deal with the pressures of being the new most popular girl in school, while also unraveling the mystery of what happened to her best friend."
Hmm…
I'm not much of a fan of reboots but I am a SUCKER for mysteries and a BIG fan of the movie so I might have to check this one out.
What are your thoughts on a Clueless reboot? Should it have been a movie reboot instead? Or should it have just been left alone?
More about:
---