Pickle-Flavored Doritos Are Now A Thing In The US & They Don't Sound That Bad
Pickle-flavored Doritos were a hit and were only in stores in Canada and other countries, but now these chips are available in the United States.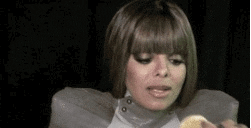 This flavor actually doesn't too bad, but it probably sounds disgusting if you hate pickles.
The Impulsive Buy Instagram runner spotted a bag of Tangy Pickle Doritos that they found at Dollar General.
There isn't much information about where to find the snack. So if you want to grab a bag, good luck looking for one!
More about:
---