SF Restaurant/Bar to Open "Game of Thrones" Pop-Up Event
April 11, 2019 6:48AM PDT
Eat and drink like your favorite characters from Game of Thrones!You no longer have to leave the Bay Area to experience a Game of Thrones pop-up experience!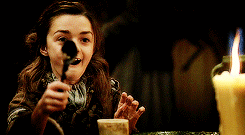 25 Lusk restaurant in San Francisco is teaming up with The Art of Flavor and its famous, "Taste of Thrones" event.
Unique Game of Thrones icons such as the Iron Throne and a 27-foot dragon will be on display along with unique drink creations and a menu inspired by the show.
It's a two-week pop up that turns the area into the world of Westeros and its happening this weekend from April 12-27.
You can enter for free to check it out and food and drinks will be available for purchase.
More about:
---