Smitten Ice Cream Launches Custom Pint Creations and New Delivery Service
October 14, 2019 6:28AM PDT
Ever dreamed of creating your very own ice cream flavor? Well, starting this week you have an option to make your own flavor and get it delivered to you right at home, thanks to Smitten Ice Cream!
The San Francisco-based ice cream shop started up their very own custom flavor creation options which would allow you to make your own personalized pints. To top it off, they also announced their own delivery service that can have your pint delivered right away after the ice cream is churned.
This new ice cream creation service is called Brrr Bar (who happen to also be in partnership with DoorDash) has launched their services this week in the Bay and plan on expanding nationwide sometime in 2020.
To create your own ice cream flavor with Smitten you'll be able to choose 14 different ice cream bases that include flavors such as classic vanilla, fresh mint, chocolate ganache and more. Then, you'll have the option to combine any of their nine enhancers including California Olive Oil Ranch, Laura Chenel goat cheese or mezcal and many others. If you want, you can also add on a housemade sauce. There are also 19 different mix-ins to add into your pint like, lemon sugar-cookie chunks, Guittard chocolate chips, housemade cookie doughs, toasted almonds, mini pretzels and Maldon salt.
After putting together your pint, you'll be able to name it anything you'd like and it'll be delivered to your doorstep ASAP.
If you don't want to make your own pint, you also have the option of ordering ice cream from their menu.
What a fun way to celebrate National Dessert Day!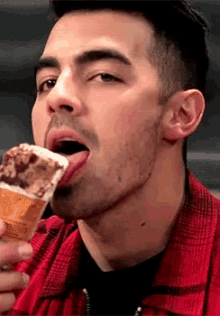 What would you put in your ice cream creation? 
More about:
---