Some Tips And Tricks To Get Tickets For Taylor Swift's "The Eras" Tour!
November 3, 2022 6:20AM PDT
Tickets for the absolute, biggest tour of next year, Taylor Swift's "The Eras" Tour, will finally be going on sale November 18!
Ahead of buying your tickets, it's probably in your best interest to create a plan of action.
Here are some tricks to help you score tickets…
Set up a concert fund.
Taylor's tickets are designed to be affordable, starting at $49. However, third-party websites could snatch up the tickets and resell them at a higher price. Set aside money each month so you'll have the money when it gets closer to the concert date. Also, sign up for pre-sale. This will allow you to get your tickets before the general public.
Register on all retail ticket sites in advance.
This way, your information is saved, and you don't have to enter it when purchasing tickets. (chess, not checkers)
Ensure your devices are charged so they won't die while you are in the queue purchasing tickets, and DO NOT refresh the page. You will lose your spot in the virtual line.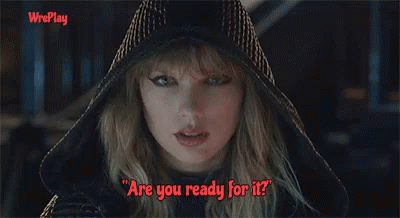 Are you ready for Taylor for at Levi's?
More about:
---