Steph Curry Encourages Fans To Help Save 'Warriors House' In Oakland
Basketball fans can spot this important blue and yellow house a mile away.
Lloyd Canamore, 58-year-old owner of the "Warriors House" in West Oakland is at risk of losing his own home after living there for 50 years.
https://www.instagram.com/p/CCYFXAWDVTD/
KTVU found that his mom was tricked into participating in taking out a reverse mortgage before passing away a couple of months ago.
The bank wants $350,000 for the home or for Lloyd turn in the property instead.
Lloyd's neighbor started a GoFundMe page to help raise $350,000 in order for Lloyd to help keep the house and allow him to stay living there.
Steph Curry used the Instagram stories feature to share Lloyd's GoFundMe page to his millions of followers and shared a fun video of himself alongside Warriors fans dancing around the home.
After Steph shared the post, an anonymous donation of $10,000 appeared on the page. NBC Sports thinks the donation may have been from the GOAT himself.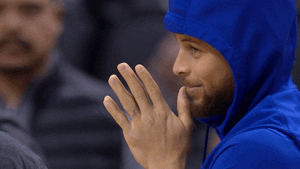 If the goal of $350,000 isn't reached, Lloyd says he will call to Alliance of Californians for Community Empowerment for assistance to help keep the "Warriors House."
More about:
---