"Stranger Things" Season 5 Episode Title Gets Revealed!
November 7, 2022 7:28AM PST
It was Stranger Things Day yesterday and fans of the show came together to celebrate it.
And the official Stranger Things Twitter account gave everyone quite the trip sharing the script cover and episode title for the show's final season premiere.
season 5. chapter one. the crawl. happy stranger things day pic.twitter.com/xCdNLjD7Yt

— Stranger Things (@Stranger_Things) November 7, 2022
Season 5, Episode 1 of Stranger Things will be titled "Chapter One: The Crawl."
The Duffer Brothers and the rest of the writing staff on the series are keeping all the major plot points secret, but they say we'll be going "100 miles an hour from the beginning" when the series returns.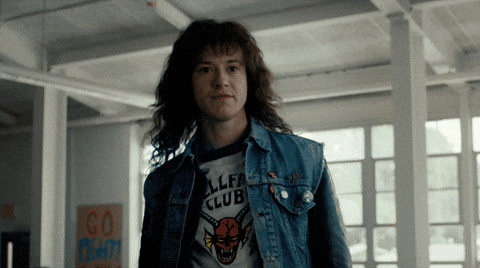 What's the most action-packed series you have ever watched?
More about:
---