Taylor Swift Holds Record For Artist With The Most American Music Awards
November 25, 2019 5:54AM PST
The American Music Awards aired last night and it was a big night for many artists including Taylor Swift.
After performing a medley of her old hits (after a long dispute), Taylor took home a whopping six AMA awards which let her the broke for the most AMA wins. One of the awards included Artist of the Decade.
The previous record-holder was Michael Jackson.
Tay had three different speeches that night where she had an opportunity to speak about the whole Scooter Braun and Big Machine Records fiasco, but instead she shared her feelings of having a tough year.
In her third speech she said,
"The last year of my life has had some of the most amazing times and also some of, just the hardest things I've gone through in my life. And not a lot of them are things that haven't been public."
Looks like it's a bit difficult to find full videos of her performance from the show on YouTube, perhaps due to all the issues with about her song catalog.
If you want see Taylor's performance from the AMAs, you can check out a few short clips here.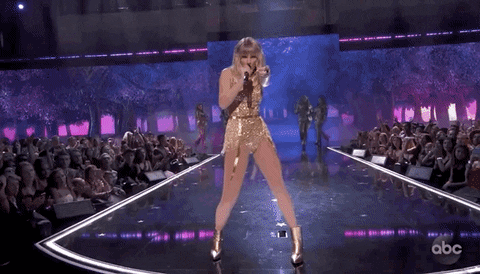 Congratulations Taylor!
More about:
---