Taylor Swift's Response To Fan's 'You Ok?' Sign Following Her Breakup Is Going Viral
April 19, 2023 6:04AM PDT
Source: YouTube
Taylor Swift has hinted about her headspace after her breakup with Joe Alwyn. The "Lavender Haze" singer was blunter during her Tampa concert on her Eras tour.
A Swift fan on TikTok shared that during her performance of "Delicate," Swift's track is about Alwyn and their romance, another fan held up a sign that read, "You ok?" 
Swift gave a thumbs up, and the fan lowered the sign. The sign references Swift's "You Belong With Me" music video, where she held up a sign with the same message to her love interest. The TikTok video is going viral on social media.
Swift's thumbs up indicate she's doing well after ending her six-year romance with Alwyn last month.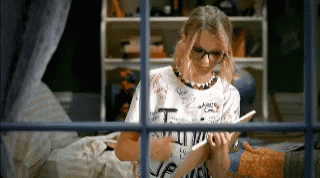 How do you get over a breakup?
More about:
---