This Is No Joke, Target Is Now Selling Buddy the Elf Inflatables
October 2, 2019 5:38AM PDT
It's only October but Target is already in the Christmas spirit!
The store is selling a new piece of Christmas decor that you might want to get your hands on: a Buddy the Elf Inflatable inspired the beloved Christmas film, Elf.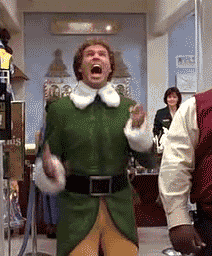 The inflatable is pretty life like, standing at 7 feet-tall.
If you do want one, it's going to cost you about $50 at Target. But right now it is SOLD OUT, so you're going to have to wait to see if they restock or not.
Is this something you'd want as a Christmas decoration or do you think it's a little too much? 
More about:
---