WATCH! Jonas Brothers Drop Hot New 80's Themed Music Video, "Cool"
The Jonas Brothers are back once again with a brand new song all about feeling COOL.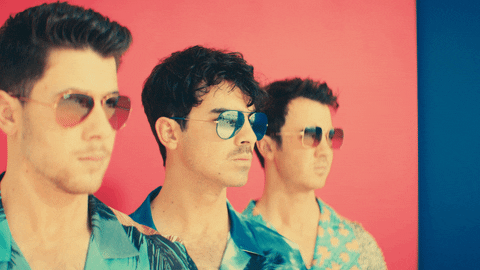 Last night, the boys dropped a new, hip and aesthetically pleasing music video for their song, "Cool" which gives off some serious 80's vibes.
They even mentioned Game of Thrones in the song as an honor for Joe's significant other, Sophie Turner!
"Oh, I feel like Post Malone when I get home. Sittin' there, winning like it's Game of Thrones."
So catchy. So fun. It reminds us of the summertime.
Are you a fan of the track? Let us know in the comments below!
More about:
---